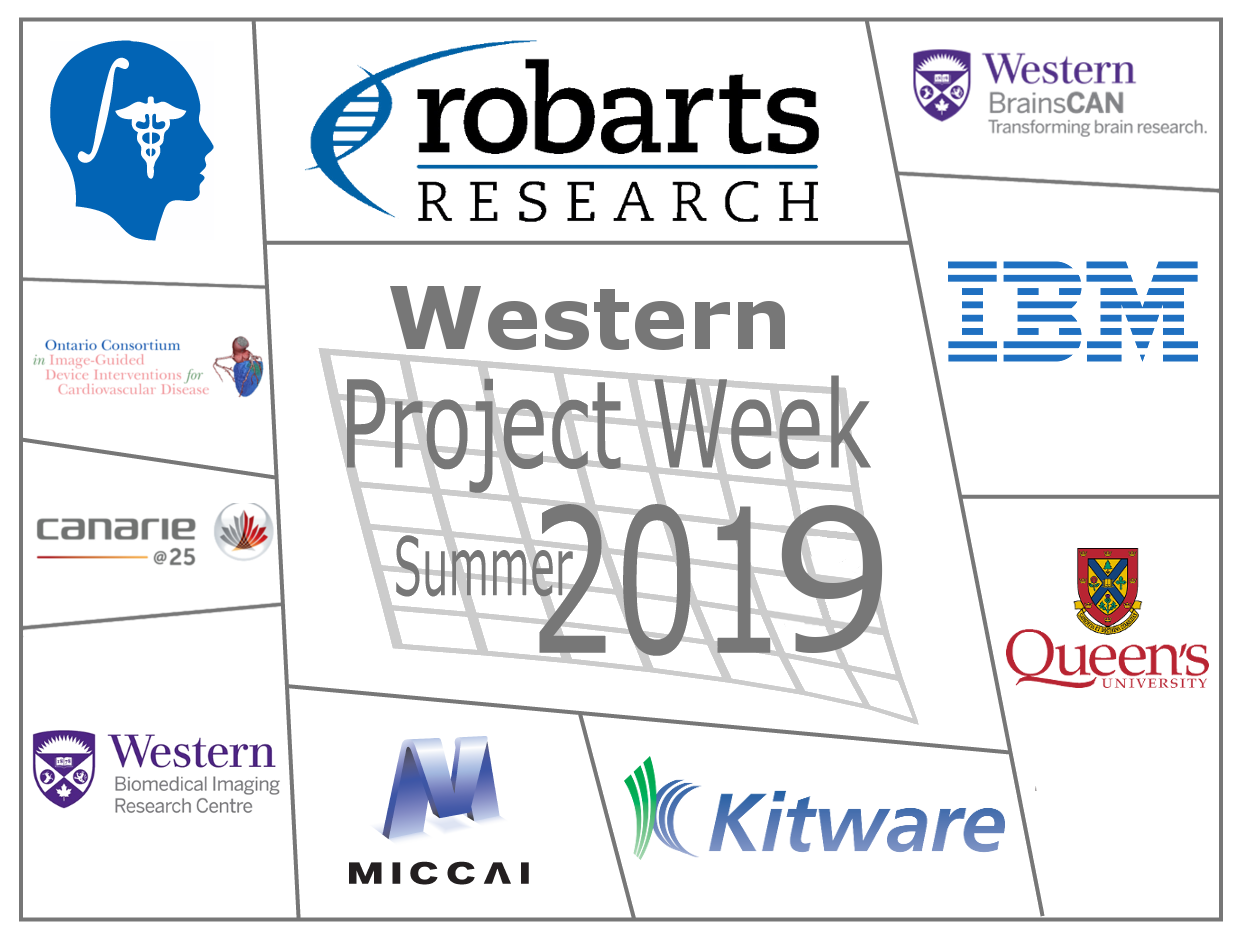 Welcome to the web page for the 32nd Project Week!
The 32nd NA-MIC Project Week will be held during the week of July 15-19, 2019 at the Robarts Research Institute, Western University.
Please read about our experience in running these events since 2005: Increasing the Impact of Medical Image Computing Using Community-Based Open-Access Hackathons: the NA-MIC and 3D Slicer Experience.
Photo Album
The 32nd NA-MIC PW Event album.
Logistics
To receive information and announcments about the events please join the Slack group (for questions dedicated to this event).
Local Organizing Committee
Host: Terry Peters, Robarts Scientist; Professor Medical Imaging; Medical Biophysics; Biomedical Engineering

Email Local Organizing Committee:
Frequently Asked Questions
Program Calendar
Projects
Please follow these instructions to create a project page. For those new to Git who are daunted by this, you can email your project details to Adam Rankin and he will add a project page for you.
Deep Learning
+
Image Guided Surgery/Therapy
Core infrastructure
Registrants
Do not add your name to this list - it is maintained by the organizers based on your paid registration.