Back to Projects List
Customization of user interfaces for dissemination applications based on 3D Slicer
Key Investigators
Guillermo Valentín Socorro-Marrero (University of Las Palmas de Gran Canaria)
Nayra Pumar Carreras (University of Las Palmas de Gran Canaria)
José-Carlos Ruiz-Luque (Instituto de Astrofísica de Canarias)
Abián Hernández-Guedes (University of Las Palmas de Gran Canaria)
Juan Ruiz-Alzola (University of Las Palmas de Gran Canaria and Instituto de Astrofísica de Canarias)
Project Description
This project aims at creating a minimal user interface oriented to museological environments. A 3D Slicer application will be implemented with the basic functionality and then its graphic user interface will be customized to a prescribed design. In addition, alternative input/output devices will be considered instead of the usual ones (keyboard, mouse and monitor). Therefore, we will work on the integration of hardware devices such as push buttons, a trackball, a gesture tracking device (Leap Motion), and a touch screen via serial communications. It is also intended to provide the system with 3D visualization capabilities using the SlicerVirtualReality extension.
Objective
Define a methodology to customize the graphical user interface of applications based on 3D Slicer
Combine 3D Slicer and PLUS facilities to integrate new input/output devices
Include 3D visualization capabilities.
Approach and Plan
Design a simple graphical user interface suitable for museological interfaces
Implement the prescribed interface using a Python scripted module
Integrate push buttons and a trackball connected to an Arduino-like platform in 3D Slicer using PLUS
Use SlicerVirtualReality extension to include visualization in virtual reality glasses
Integrate the Leap Motion.
Progress and Next Steps
…
…
Illustrations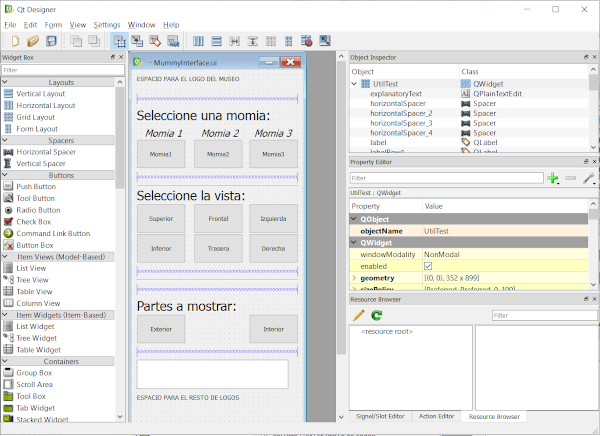 Sketch of the interface.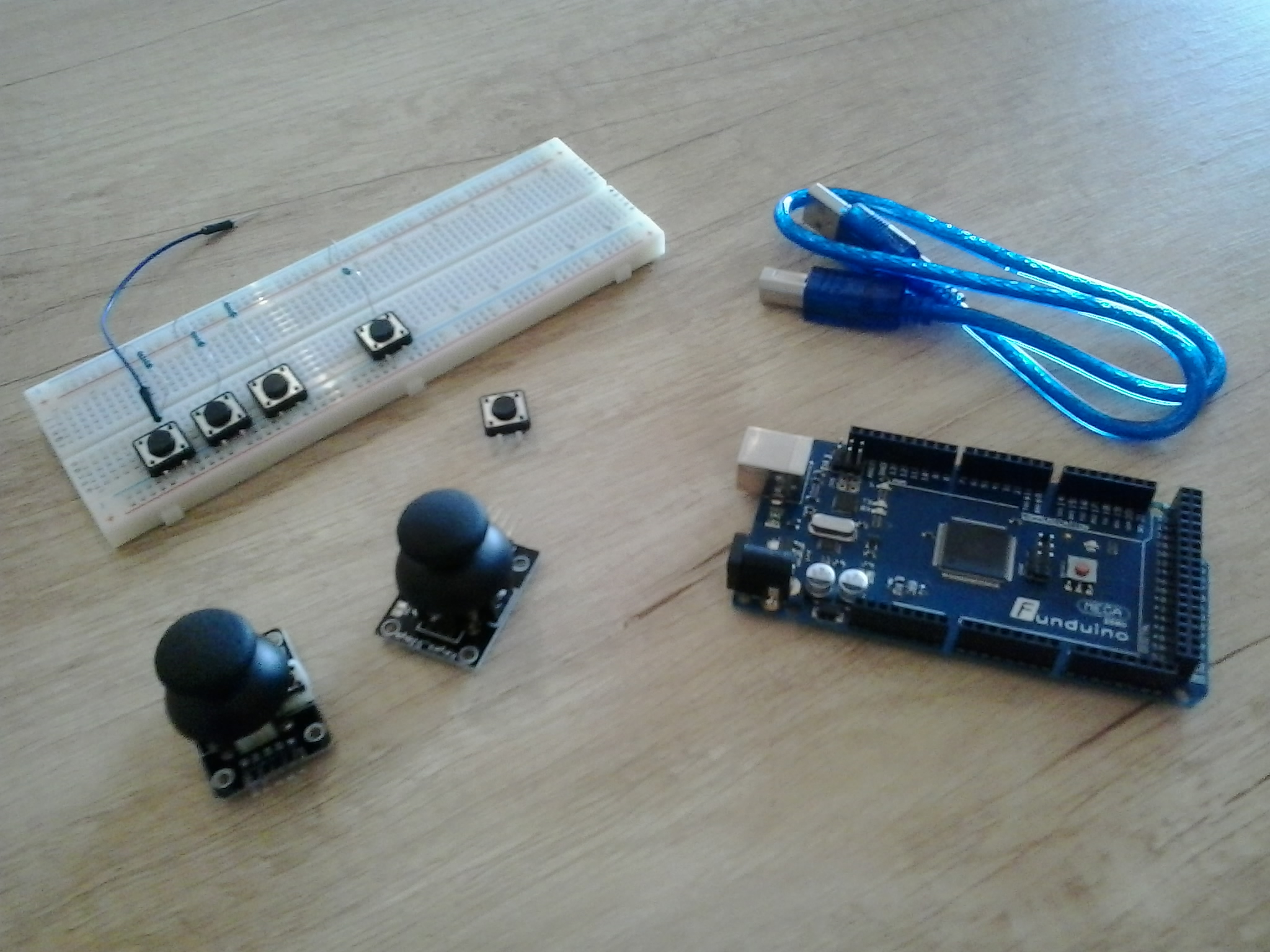 Arduino board with push buttons and trackballs.
Background and References